About
CULT PUMP publishes, prints and distribute artist books, comix and posters, often printed in silkscreen print in limited edition series. CULT PUMP is also home of the infamous comix anthology "Radbrækket", which aims to show new Danish talents side by side with foreign artists translated into Danish. "Radbrækket" shows experimental and innovative comix and has so far presented cartoonists from Finland, Germany, France, Mexico, Colombia, Spain, Finland, Japan, Poland and Sweden.
Located next to the experimental concert venue Mayhem, CULT PUMP is also a graphic workshop and was founded with the vision of facilitating a collective space for underground and upcoming artists and creators to be published off the mainstream.
CULT PUMP was founded in 2010 by painter, printmaker, cartoonist and artist Zven Balslev. The publisher's philosophy is an extension of an anarchic D.I.Y. zine culture, inherited from both punk and underground comix. The publications also draw inspiration from various art trends and movements such as Art Brut, situationism and surrealism. Zven published the fanzine "Smittekilde" in 1998 which was the precursor to CULT PUMP.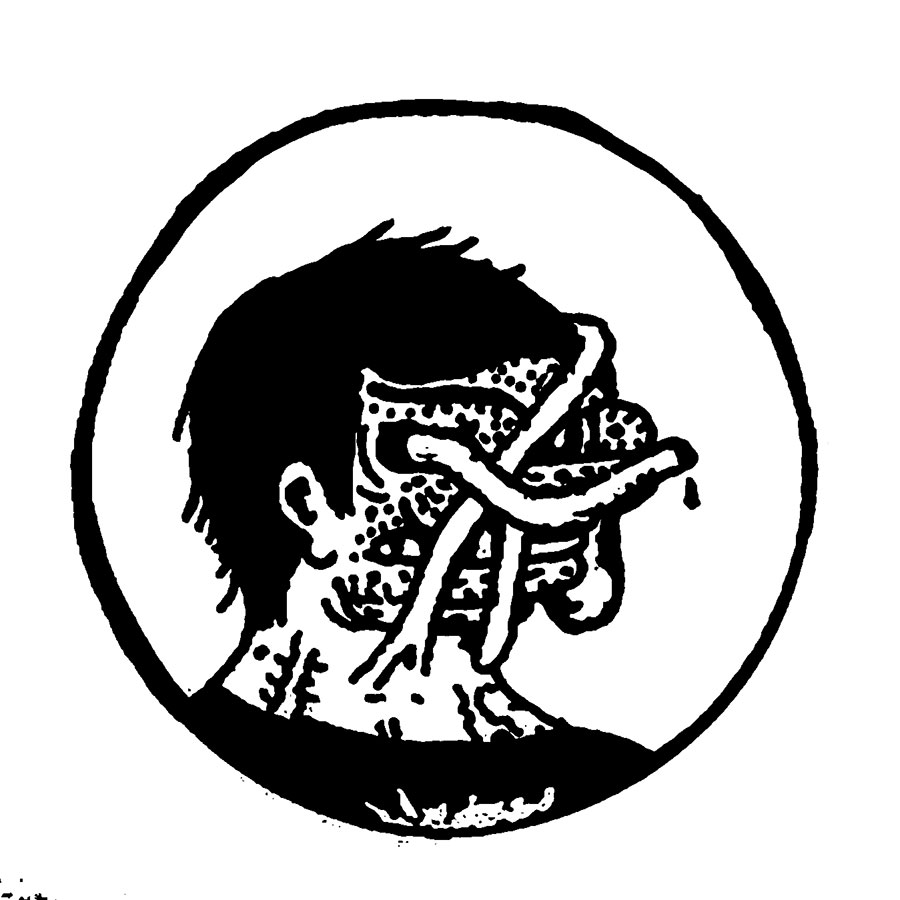 Zven Balslev (b. 1977, Denmark) currently lives and works in Copenhagen. He is a graduate MFA from the Royal Danish Academy of Fine Arts in 2006. Zven's peculiar, at times strange but always original art resides somewhere in the space between drawing and graphic art and over the years he has developed a characteristic and distinct style, which can be found on record covers, in art books and as original limited edition prints.
Zven has also created countless posters and flyers for various concerts, events and exhibitions, his dark yet humorous catalog ranges widely, in both theme, medium, complexity and aesthetic